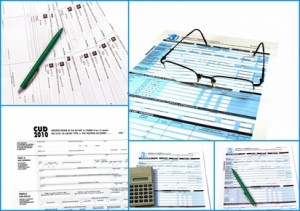 Insurance is necessary to protect your business against unforeseen circumstances that could threaten your livelihood. Some business owners see insurance as an unavoidable expense while others ignore its importance, preferring to wait until the business generates more revenue before investigating insurance options. This second method is a big mistake as lack of insurance can result in high costs when the unforeseen actually happens.
Key Requirements
A solid insurance policy should compensate you for catastrophic loss caused by flooding, fire or other damage that prevents the operation of your business. Sometime referred to as business interruption insurance, consider this essential. Unfortunately, we live in a blame culture where court cases are brought against schools, local councils, and businesses. Therefore, public liability insurance is mandatory. If a customer falls on your premises then the chances of being sued for costs, genuine or not, are high. You will need to protect against this. In addition to these basic requirements, you will also need to insure against theft, personal injury or perhaps obtain key person insurance that will protect your business if your business partner is no longer able to maintain his or her role due to illness or other circumstances.
Specifics
The exact level of coverage you require will depend on the size of your business, its location and the amount of company assets involved (stock, office equipment etc.) Perform some online research on commercial insurance policies and investigate some insurance comparison sites, as these can allow you to obtain quotes from multiple companies at once. You will find that premium costs for an insurance policy can vary widely between insurance companies. You may also find that your premiums are high if your area has a high level of recorded burglaries or is located in an area prone to flooding.
While it is true that running a business is a difficult task, the appropriate insurance will prevent you worrying about future events that you cannot control. For a small monthly premium, the peace of mind you receive in return has to offset the costs involved.
Picture: fusolino - Fotolia